About
About the Center
The Collaboration Center is committed to the growth, prosperity and sustainability of smaller-sized organizations (profit and non-profit)in West Michigan and to the success of the individuals who control them.
With years of experience dealing with the growth of many different organizations, we have been able to connect with professionals that are knowledgeable in keys areas of corporate performance. The Collaboration Center of West Michigan keeps its costs low and gathers a consortium of human capital that comes together to assist west Michigan enterprises make a successful leap to the next level of development. We know costs are critical in getting this advice and we try to skew our fees to be reasonable and share the benefits of success; if our work provides value to you, we think it fair to share the gains. Experienced people with various areas of expertise are drawn together by the Center to provide our clients with a low risk set of options and implementation plans that are based on careful analysis. These plans are designed to provide optimal support for the client.
About Skip Nagelvoort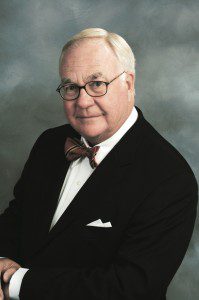 Born Terry L. Nagelvoort in Chicago, Skip is a graduate of Chicago Public schools, Hope College in Holland, Michigan, and the University of Michigan. Some additional educational experiences (non degree) include Investment Strategies and Theory at the Tuck School at Dartmouth University and Far East Asian business Studies at the Institute at Harvard University.
Somewhere Skip picked up a love of learning and reading. He enjoys writing topical articles published in various places, including the New York Times. In recent times with more time he loves road trips and exploring new places and meeting new people.
Formerly Adjunct Instructor of Economics at University of Hartford. Skip has spoken at several Colleges and Universities on business, international and investment topics.
His work experience includes 30 years of time working in New York City for Faulkner, Dawkins and Sullivan. Goldman Sachs and Nagelvoort & Co. He later spent time in Athens, Georgia associated with the Center for international Trade and Security and various business interests.
With a strong interest in growing small enterprises, Skip maintains an active consulting practice in this area. The focus of the consulting work is with assisting in the growth of small businesses, including profit maximization and financial structures. As part of this small business practice and interest, Skip is the owner of Kayak-kayak LLC , which provides kayaking sales and rental services in west Michigan. This kayaking activity has taken Skip into an appreciation of the natural features of West Michigan living and is the basis for his series on West Michigan Discovery which is a series of articles about interesting natural, historical and active life style features of the area.
Skip returned to West Michigan in 2006 where he lives with his wife, Mary. They have four children and eight grandchildren.
Skip is active in Community Bible Study and various Christian efforts.
Sign up for our Newsletter
Please use this form to sign up for the Collaboration Center newsletter.
Recent White Papers
Request Meeting
Get in contact with us today. We would love to discuss our process and established methods to help you.